Business Continuity Manager (PH)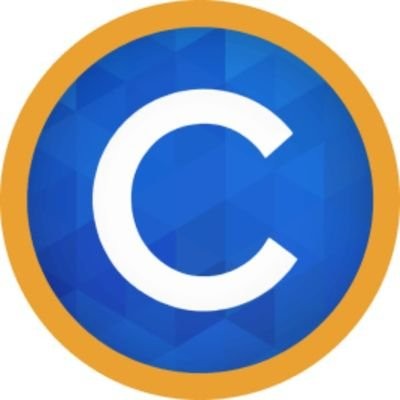 Coins.ph
Manila, Philippines
Posted on Friday, May 19, 2023
Join the leading Crypto Brand in the Philippines!
Who we are
We are one of the earliest and largest crypto platforms in Southeast Asia offering exchange and wallet services to our users. Our product lineup also includes electronic payment service and e-wallet. Through our wallet, users can send money to anyone, pay for bills, shop online at over 100,000 merchants, receive money transfers from 200+ countries even without a bank account, and of course view and purchase cryptocurrencies.
What you'll do
Establish BCM policies, standards, and processes compliant with regulatory requirements set by the BSP
Initiate enterprise wide and departmental Business Impact Analysis (BIA) and Risk Assessment Exercises
Supervise the development of the Business Continuity Plans.
Lead the planning and conduct of BCP tests.
Liaise with BU BCM Coordinators to develop effective working relationships and documented BC plans
Design and outline organization's BCM goals, objectives and scope for business plans and Crisis Management
Review and document the results of BCP tests and track remediation from post-mortems.
Conduct BCM awareness training
Prepare periodic management reports on matters related to business continuity.
Performs other ad hoc tasks related to Risk Management.
What we expect from you
Bachelor's degree in Accountancy /Finance/ Computer Science/ Information Systems or related field
Over 5 years work experience in BCM, IT risk management, compliance, audit or other relevant experience (e.g., IT Governance/ Information Security/ IT Compliance)
Experience with non-IT process reviews and/or integrated audits with data analytics application
Familiarity with IT control frameworks and standards such as COBIT, ITIL, NIST-CSF, ISO 22301, and ISO 27001
Demonstrated success in identifying IT and security risks in complex technology environment and providing recommendations on controls/processes to mitigate the risks.
Well-developed organization and project management skills with proven ability to effectively manage time, prioritize, and handle multiple concurrent tasks
Good written and verbal communication skills, ability to communicate from process owners to senior management
Skill Requirements
Must have analytical capabilities to analyze and detect prospective risks and vulnerabilities.
Must have excellent written and verbal communication skills with other risk management, security, and IT risk management professionals to properly appreciate the company's key risks and create effective risk management solutions.
Must have a thorough understanding of IT systems, networks and infrastructure components and a working knowledge of numerous computer programming languages.
Must possess leadership abilities to motivate and manage their teams. If a threat happens, offer employees support, make suggestions, and manage the potential risk.
Able to solve technical problems analytically and successfully manage information collection, analysis, reports, and other tasks. The IT Risk Manager must have outstanding problem-solving skills.
Must be familiar with applicable banking regulations.
Preferred Qualifications
With professional certification in BCM or Risk Management (e.g. BCM 400- 22301, BCM-5000: ISO 22301, SAS BCM Lead Implementer, SAS BCM Lead Auditor, CRA, CRM, etc.)
Experience in performing reviews or audits of AWS cloud security- and operations-related services.
Familiarity with CI/CD process and related tools
Familiarity with AWS Elastic Kubernetes Services and related integrations to AWS
Working knowledge of SOC1, SOC2 and/or data privacy reviews
Experience in development, integration, and application of data analytics in audit methodology