Trading Assistant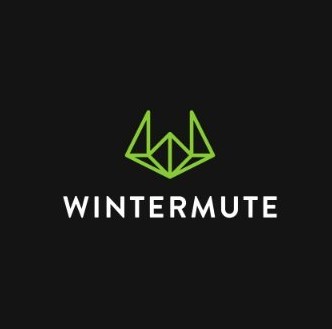 Wintermute
Singapore
Posted on Sunday, April 2, 2023
About Wintermute
At
Wintermute
our mission is to enable, empower and advance the truly decentralized world for more transparent and efficient markets and products.
We do this by providing liquidity algorithmically across most trading venues in crypto, supporting all major centralized and decentralized trading venues, AMMs, RFQs, aggregators and chains. Wintermute is also offering best-in-class OTC products to crypto native as well as traditional financial institutions.
Wintermute is actively participating in the building and development of the blockchain ecosystem through investments from Wintermute Ventures, partnerships and co-development with upcoming protocols and incubation of own projects. We act as official liquidity providers for a large number of the world's highest profile blockchain projects.
Wintermute is a hyper-growth highly profitable business with a very ambitious vision and roadmap. We manage billions of dollars in assets and trade more than $5B/day. We are backed by
Lightspeed
,
Pantera Capital
,
Sino Global Capital
,
Blockchain.com
Ventures, Avon Ventures by
Fidelity Investments
,
DeFi Alliance
and other top tier investors. We are run as a technology company, not a financial service provider, and we build our culture around
core values
of ambition, collaboration, entrepreneurship, transparency and meritocracy.
Working at Wintermute
We are looking for a Trader Assistant with good Python coding skills and a curiosity about HFT, market making and crypto trading. You will be working closely with the traders on the trading floor to expand and improve trading activities across multiple markets and strategies. You will learn from them and be at the centre of the action, from supporting trading to liaising with developers while keeping in mind automation and scalability.
What will you work on
Assisting traders with ad-hoc market events and opportunities
Helping to debug live trading systems and detecting abnormalities
Reconciling both manual and automated OTC trading
Developing and generating new reports, analysis and GUI tools which can be used by traders to improve strategies.
Optimizing and automating general workflows
Hard Skills Requirements
Good Python skills - you have experience coding in Python, be that through work, study or personal project experience - we will test!
Excellent quantitative and analytical skills - we will test!
Trading knowledge isn't required but a strong willingness and curiosity to learn algorithmic, high-frequency, quantitative and market making trading is crucial
Interest and curiosity in blockchain, crypto and DeFi - you like keeping track of major news and developments the crypto world
Other Requirements
A unique opportunity to work interesting projects in the most exciting trading markets
Career progression to become algorithmic traders for interested candidates
A unique opportunity to join a market leading algorithmic trading firms in crypto and a prominent player in the blockchain ecosystem
Great culture: highly professional and ambitious, yet informal, non-hierarchical, collaborative and entrepreneurial
A cool office in Singapore
Weekly team events, such as team lunches, team dinners, team board games and Dota playing sessions; these are not obligatory in any sense, but this is what we like to do
Aligned incentive structure: a significant part of your compensation is performance-based with substantial upside